Give your kids the gift of good dental hygiene this year by skipping the sugary treats in their stockings and giving them fun flavored toothpastes to try out in the new year. Kids' toothpastes have come a long way, and there are lots of cool designs with yummy flavors without all the artificial additives that are best avoided. Here are a few different options that will make your kids look forward to brushing their teeth.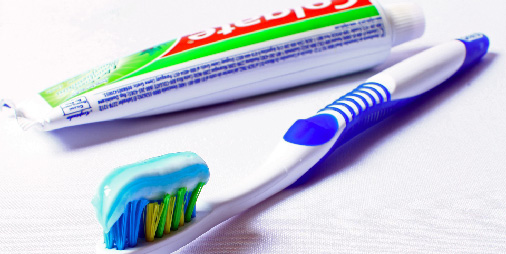 Crayola Squeeze-a-Color
Designed to look like a miniature box of crayons, this toothpaste 3-pack is great for your young brushers and provides a dose of cavity-fighting fluoride. Recommended for ages 2 and up, kids can choose from melon, apple, or berry flavors, and they can choose a different color every time they brush.
Tanner's Tasty Pastes
Created by a pediatric dentist who knows how tough it can be to get kids to brush, these xylitol-sweetened fluoride pastes come in fantastic dessert flavors like cha-cha chocolate and vanilla bling. There's no artificial flavors or colors, no sodium lauryl sulfate, and there's even a baby formula for beginner brushers that is safe to swallow.
The Honest Company's Strawberry Blast
If you prefer a natural toothpaste that is gentle, fluoride-free, and also comes from a company that is socially and environmentally responsible as well as against animal cruelty, The Honest Company's strawberry blast toothpaste covers it all. It contains calcium to strengthen enamel, and uses baking soda and silica to gently cleanse the teeth, all while being gentle on little stomachs.
Vann Family Dental wishes you and your family a happy and healthy holiday season. We specialize in gentle pediatric dentistry and strive to make dental visits a comfortable and fun experience for your children. Contact us today to schedule their next appointment.