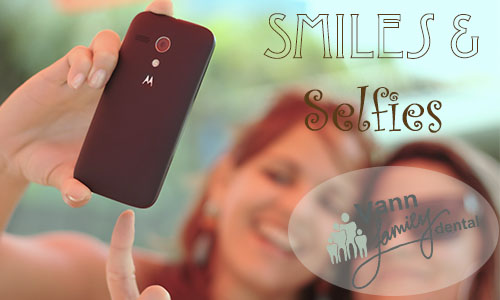 Is the rise of the selfie leading to more self-consciousness about our smile? According to a new article by The Guardian, selfie culture has prompted more dental visits in the last five years.
In case you didn't know, a selfie (Oxford English Dictionary's 2013 Word of the Year) is a self-portrait usually taken with a phone. Its usage has become so popular that it was even added to the recent Scrabble dictionary.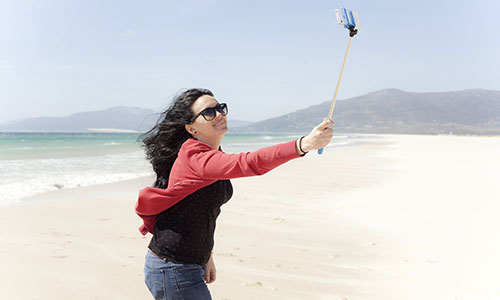 Many people discover that they are unhappy about their smile when they see photos of themselves. The most common concerns are discolored teeth, crooked teeth, chipped teeth, and missing teeth. Fortunately, most of the time these concerns are easily corrected and the result is a huge boost in confidence.
Vann Family Dental proudly helps patients restore their confidence in their smile through professional teeth whitening, veneers, and tooth-colored fillings. It is also important to keep your smile healthy and that's why preventive treatment is key.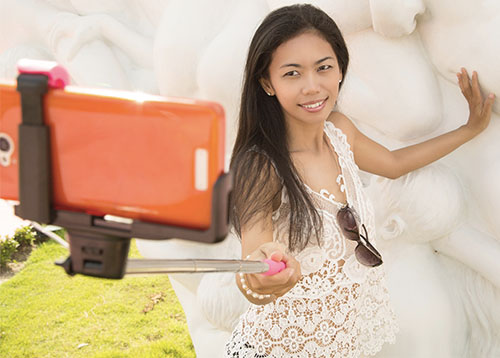 If you have taken a selfie recently and discovered that you're not perfectly happy with your smile, give us a call and let's see if we can find a way to restore your confidence. We have a lot of options to get your teeth in tip-top shape, so give us a call today!
Scheduling an appointment is easy: just give us a call or fill out our contact form online. We look forward to helping you get a beautiful smile!
Call today to find out more about our cosmetic dentistry options!