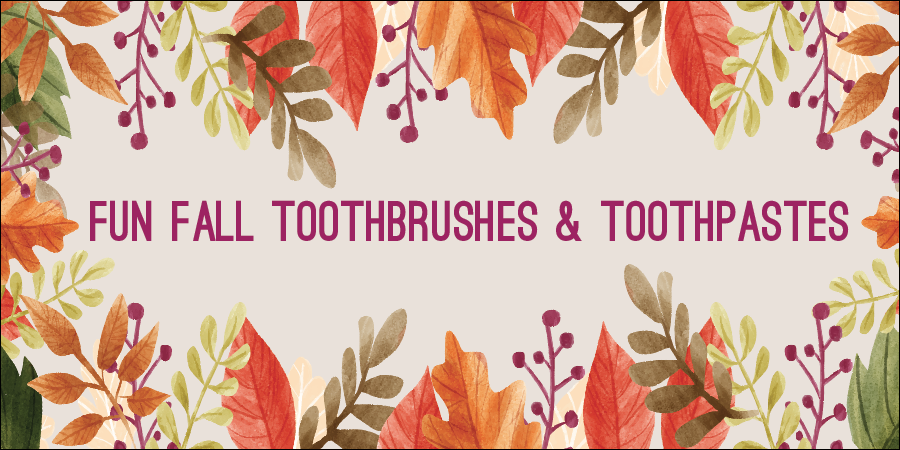 Kids frequently find repetition boring. One way to encourage a lifetime of good oral habits is to make the act of brushing and flossing fun. Brushing your teeth doesn't have to be a dull experience. Why not liven it up with a variety of fun seasonal Halloween and autumn-themed toothbrushes and toothpaste?
Numerous toothbrush manufacturers offer a variety of colorful toothbrushes for kids. Some feature well-known cartoon characters or beloved animal figures. However, at certain times of the year, toothbrush and toothpaste manufacturers change their focus to fun holiday-themed items.
Halloween-themed toothbrushes, dental floss and dental picks that come in shades of orange and black have become popular items to give away as trick or treat favors instead of candy. This fall, take your little one toothbrush shopping and let him pick out an autumn-colored toothbrush to get him into the spirit of the seasons.
Create Your Own Fall-Themed Toothbrush with Crafts
This autumn you can also create customized toothbrushes with your child. You can head to a craft store and purchase small stickers for your child to decorate the handle of his toothbrush. The craft is simple for children of all ages and a fun activity that the whole family can enjoy together.
Certain toothpaste manufacturers, such as Colgate, have come out with Halloween-themed toothpaste in shades of orange, black, and green. The toothpaste containers/tubes even glow in the dark for added fun this autumn. They come adorned with a variety of colorful scenes such as smiling jack-o-lanterns and witches riding across purple emblazoned skies on brooms.
Have fun this Halloween and autumn with your child while inspiring a lifetime of good oral hygiene. Use the season as a good time to remind your child that after eating lots of candy and a Thanksgiving feast, it's important to brush their teeth to keep their smile white and glowing.