Dental veneers are changing the way we think about cosmetic dental care. Although they've been around since the 1940s with a glamorous start in Hollywood, many people still haven't even heard of them. The truth is, veneers can be used to improve the appearance of a number of cosmetic flaws in teeth, and often at a more affordable rate than other cosmetic options like braces and implants. Having a smile you love doesn't have to be expensive.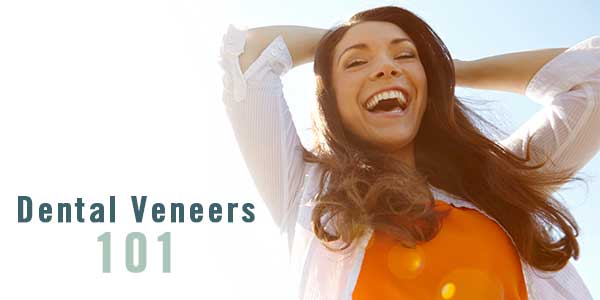 Everything You Should Know About Dental Veneers
Veneers are thin ceramic or porcelain casings that cover teeth to improve their appearance and function. Dental veneers are made from a wide variety of materials, though the most common now is porcelain. They are custom made to fit your teeth, so you'll get a seamless smile that matches the shape and shade of your teeth.
Veeners are often used to repair:
Gaps between teeth
Chipped tooth corners
Cracked teeth
Stains from medication
Are Veneers Right for Me?
Surprised that veneers can fix so many things about your smile? If you're curious about dental veneers, we're happy to walk you through the process and help you achieve the smile of your dreams. Dental veneers can be placed in just two visits to our office. If you're concerned about insurance coverage, we'll help you out with up front billing and refer to you a financing option if your plan doesn't cover the treatment. Dental veneers generally last ten years or more with proper care.
Call Dr. Vann, DDS to schedule your cosmetic dental consultation, today!